The most visible of the hierarchical gifts is the office of Bishop. Our Bishop is a successor of the Apostles. In the book of Acts, the eleven Apostles worked with the Holy Spirit in choosing someone to take the place of the traitor Judas.
Since that time, the Holy Spirit has worked through the Church to pass on the mantle of apostolic leadership to an unbroken line of successors. This is what we mean when we say in the Nicene Creed that we believe in an "Apostolic Church".
The Holy Spirit anoints the Bishop to protect, teach, and pastor the souls in his diocese. God empowers him through his ordination to shepherd God's Church. The crozier or shepherd's staff that he carries reminds us that he serves according to the model of the Good Shepherd.
Pray always for our Bishop. He carries the tremendous cross of ensuring that the Gospel be proclaimed and lived out fully in his diocese.
---
If you want to read more Disciples and Stewards reflections, check out the archive.
Jesus snatched me out of the darkness and saved me from complete madness. If you want to hear more of that story, check out Demoniac, now available on Amazon.
Blessings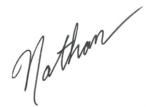 Disciples and Stewards
Gifts of the Holy Spirit
Hierarchical Gifts