Through the Sacrament of Ordination, God gives the Church Bishops, Priests, and Deacons to lead and serve us in our walk of faith. Ordination configures men to Jesus Christ in a special way to empower them to act on His behalf in ministering to the people of God. Indeed, Christ Himself works through our Bishops and Priests when they perform the sacraments. What a wondrous mystery!
We should constantly pray for the Bishops, Priests, and Deacons of the Church. They bear a tremendous responsibility, and the devil relentlessly attacks them. The lion who rages in the street seeking souls to devour must first strike down the shepherd if he wants to carry off the sheep.
If you are an unmarried man, prayerfully consider if God is calling you to seek priestly ordination. If married, consider if God is calling you to be a permanent deacon. If He is calling you to ministry, you'll never be happy doing anything else. 
---
If you want to read more disciples and stewards reflections, check out the archive.
Jesus snatched me out of the darkness and saved me from complete madness. If you want to hear more of that story, check out Demoniac, now available on Amazon.
Blessings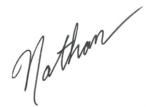 Disciples and Stewards