The Sacrament of Reconciliation, or Confession, enables us to encounter God's mercy. It is a Sacrament of healing and sometimes a Sacrament of resurrection. The sins that we commit wound us, and if they are serious enough, completely snuff out the light of Christ within us. God's power comes to us through the Sacrament of Reconciliation to heal, strengthen, and if necessary, to bring us back to life in Christ.
The image that should come to mind when we think of this Sacrament is the lepers who came to Jesus crying out for mercy. We need the same kind of healing and deliverance from our sins that the lepers did from their disease. And Jesus gives it generously to anyone who repents and seeks His forgiveness.
The Sacrament of reconciliation heals the wounds caused by sin, eliminates the punishment justly earned through sin, and strengthens us to resist sin in the future. Resolve to seek the healing available in the Sacrament more frequently and you will see wonderful fruit in your life.
---
If you want to read more disciples and stewards reflections, check out the archive.
Jesus snatched me out of the darkness and saved me from complete madness. If you want to hear more of that story, check out Demoniac, now available on Amazon.
Blessings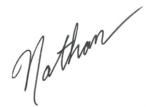 Disciples and Stewards