God has given us a mission, to make disciples of the nations. He gives us grace, especially through the sacraments administered to the faithful by the Church. But wait, there's more! He also gives us spiritual gifts. The Church distinguishes between hierarchical gifts and charismatic gifts.
God bestows the hierarchical gifts on the Church to provide order and help govern the Body of Christ. These gifts empower our Bishops, priests, deacons, and all in other official roles to faithfully and effectively serve.
In contrast, God grants charismatic gifts that vary from person to person to all the baptized. The hierarchical and charismatic gifts work together to build the Body of Christ and spread the Gospel to all nations. Ask God what spiritual gifts He has given you and ask Him to teach you how to use them.
---
If you want to read more Disciples and Stewards reflections, check out the archive.
Jesus snatched me out of the darkness and saved me from complete madness. If you want to hear more of that story, check out Demoniac, now available on Amazon.
Blessings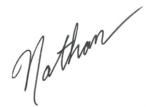 Disciples and Stewards
Spirituality