Deacons were first ordained by the Apostles to help by feeding the poor widows in the Church. They were chosen because they had good reputations and were filled with the Holy Spirit and wisdom. In the Church today, Deacons continue their ancient ministry, assisting with the liturgy, preaching the Gospel, and through works of Charity.
Like the other hierarchical gifts, the diaconate's role is one of humble service. As specifically indicated in the Book of Acts 6:1-7, deacons are given a specific grace to assist during liturgy and to tend to the material needs of the poor, freeing the bishops and priests to focus on prayer and ministry of the Word. Pray for our deacons, that they would serve according to the grace given them, and that God would call more good men to this holy service. 
---
If you want to read more Disciples and Stewards reflections, check out the archive.
Jesus snatched me out of the darkness and saved me from complete madness. If you want to hear more of that story, check out Demoniac, now available on Amazon.
Blessings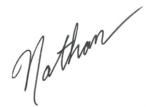 Disciples and Stewards