On Saturday, April 23, I shared my testimony and talked about overcoming the temptations of the devil. Many thanks to Gerry Martins of Encounter School Augusta for giving me the opportunity to share my story. He recorded the talk with his phone and Facebook Live and allowed me access to the video so I can share it with you.
I pray it blesses you.
---
Jesus snatched me out of the darkness and saved me from complete madness. If you want to hear more of that story, check out Demoniac, now available on Amazon.
Blessings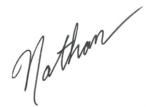 Spiritual Warfare