Most Catholics are unaccustomed to thinking of prophecy as something that happens today. The word "Prophet" sends their minds to John the Baptist in his camel-hair shirt or Jeremiah tossed into the well. In fact, the prophetic gift has never left the Church. It is exercised by the Pope and Bishops by virtue of their office, and also by individuals chosen by God for this purpose.
The role of the Prophet is to hear God speak and proclaim His Word to His people. A modern public example of prophecy is Pope Paul VI's encyclical Humanae Vitae, which prophetically explained the consequences of contraceptives on civilization and the Church.
Prophecy can also be exercised on a small scale in our own parish. A prophet must embrace a life of prayer and the pursuit of holiness to prepare their hearts to hear God speak. To learn more about prophecy, study the prophetic books of the Old Testament, as well as the writings of such prophets from the life of the Church as St. Catherine of Siena, St. Faustina Kowalska, and St. Pio of Pietroclina.
St. Paul tells us to eagerly seek the spiritual gifts, especially the gift of prophecy (1 Corinthians 14:1). Does God want you to serve Him as a prophet?
---
If you want to read more Disciples and Stewards reflections, check out the archive.
Jesus snatched me out of the darkness and saved me from complete madness. If you want to hear more of that story, check out Demoniac, now available on Amazon.
Blessings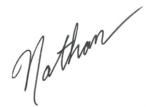 Disciples and Stewards