The Holy Spirit's gift of teaching can be either a hierarchical or charismatic gift and is found among both ordained and lay Catholics.
Some people are teachers by virtue of their office in the Church – bishops, priests, deacons, catechists. Churches do a special blessing for their catechists each year, acknowledging the need for God's blessing when passing on the faith.
Others are teachers because they have been given a special gift by the Holy Spirit for imparting knowledge and wisdom regarding our faith in Jesus Christ and the Church that He founded to bring the Gospel to the world. They might not have an office in the Church, but they can still have a tremendous impact.
If you have an office or charismatic gift of teaching, you bear a great responsibility. It is not enough to have an intellectual understanding of the doctrine of the Church, although that is exceedingly important. You must know the Truth. And follow the Way. You must possess and be possessed by the Life. You cannot give away what you do not have.
---
If you want to read more Disciples and Stewards reflections, check out the archive.
Jesus snatched me out of the darkness and saved me from complete madness. If you want to hear more of that story, check out Demoniac, now available on Amazon.
Blessings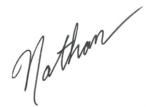 Disciples and Stewards