I have a running joke with my boss about my work ethic. Before she got promoted to Executive Director, I confessed to her that I really hate working than absolutely necessary because I'm terribly lazy. Unfortunately, I'm way too busy to set aside time for doing nothing.
I do leatherwork as a hobby. And blacksmithing. 3d printing. Web publishing. I've independently published two books. I have 4 kids. And do my own floor repair… car repair… well repair… vacuum repair… plumbing. Lets not forget my volunteering.
Sometimes the hardest thing in the world to do is nothing. Especially if you're like me and terribly lazy. I just can't find enough time in the course of a day to do enough nothing to qualify as real laziness. Even on a Sunday.
What does it mean to rest on the Sabbath?
Back in Jesus' day, people wrestled with how to rest on the sabbath. Religious leaders argued with Jesus over His lax interpretation of the legal requirements, prompting Him to chastise them, "The sabbath was made for man, not man for the sabbath." I think that He was pointing out that all of those rules made for a restless sabbath.
Times haven't changed much. As a parent, I still wrestle with how to teach this commandment to my children. Does it mean the complete absence of work? What about the chores that they will only do when their father is carefully supervising them?
I figure that this commandment is best taught by modeling. I'm their father, and my wife and I set the tone for our Sunday activities. Several years ago, we decided to try to limit the amount of shopping or other business-related activities we do. Driving around doing errands leaves me feeling like a camel trudging through the Sahara. I'm actually grateful that Chick fila isn't open on Sunday. One less temptation to worry about.
Rest, not idleness.
In our consumer driven culture, it's hard to define what it means to rest. The Sunday rest doesn't mean that I'm supposed to lie around in bed all day long. Instead, I think some activities are compatible with resting.
The first and most important Sunday activity is Holy Mass. Even back in Jesus' day, everyone could agree that worshiping God fit perfectly into the Sabbath. Worship requires active participation, especially if you're wrangling a pew full of squirrels.
Yet, I remember back in the days before children (and occasionally these days) experiencing real rest and peace in church. I love the Mass and I love Eucharistic adoration, because there is no better place to find peace and rest than in the presence of the Prince of Peace. My kids have a hard time sitting still for long periods of time, unfortunately, so a family Holy Hour is a tough sell.
Re-Creation.
I threw a hyphen in the word recreation to point something out. Some activities don't deplete our energies; they renew our spirits. I'm a maker, so I experience great joy crafting something out of leather, metal, or plastic. I love the process of composing an object in my mind and then painstakingly translating that vision into reality.
Other people love sports, music, art, or gardening (my wife's favorite – she's starting a blog about it). Our kids love games and adventures in the outdoors. A bonfire delights the whole neighborhood, and can sometimes attract a crowd. I also particularly love low key get togethers. I'm an extrovert, so spending time with friends and family refreshes and relaxes me. My wife is an introvert, so big crowds have the opposite effect on her. We have to work together to find balance.
Finding family activities that refresh us and create fun memories can be a source of great joy. I have friends who spent every Sunday afternoon cooking out and boating on the lake. Great memories, great re-creation time for the whole family.
Avoid a restless Sabbath.
 The devil likes to keep us distracted. The word "distraction" conjures an image of a truck in a deep mud puddle. The wheels might be spinning, but it doesn't get anywhere because it doesn't have any traction.
If I'm distracted on a Sunday, it can become quite a restless sabbath. Have you ever been on a vacation where you come home exhausted instead of refreshed? Where you need a vacation to recover from your vacation? That's exactly what I'm talking about.
God intends for our rest days to be a delight. He wants to feed us spiritually by bringing us into worship that brings us into communion with Him and community with our brothers and sisters in Christ. He wants us to avoid business that prevents us from focusing on the two greatest commandments, loving God and loving one another.
For kids, try to avoid the Sunday afternoon homework explosion. Nothing ruins rest like chasing a deadline. My boys don't have much homework in 2nd grade and kindergarten, but I know that the burden will increase as they get older. Planning to avoid homework on Sunday will get more intentional as they get older.
A Satisfying Sunday.
Yesterday, my family experienced a delightful, and restful Sunday. We started with a yummy but low key breakfast. I did a little bible study with the kids. Not more than 20 or so minutes, because they're still little. We attended virtual mass with Fr. Mike Schmitz (quarantine). The kids paid attention for the most part, with a few gentle corrections. After Mass, we pottered around in the yard for a couple of hours while the kids played, and then I took the whole clan for a tromp through the woods. I love living in the country.
By the end of the day, I felt refreshed, not tired. Renewed and ready for the week. More connected with God and my family. I think we hit pretty close to the mark of a Sabbath the way God intended.
---
To read my story of how Jesus Christ snatched me from the snares of the devil, get my new book Demoniac on Amazon.com.
Blessings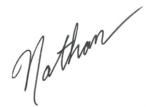 Discernment
Resisting temption
Teaching children about temptation
Ten Commandments