Growing up in America during the 80's and 90's, the concept of "teenage rebellion" filled my thoughts. In movies and television shows, leading lords and ladies struggled to make their own way and find themselves. I think people of my generation learned to think of teenage rebellion as something natural, normal, and to be expected. They would be terribly scandalized by someone who said that the teenage tendency to reject their parents' values and forge out on their own was both unnatural and foolish.
Looking back on my misspent youth, I see my pursuit of teenage rebellion as something unnatural and foolish. Like my bachelor's degree in theater. I enjoyed studying theater at the time, but what good was it? All I had at the end was a worthless piece of paper and a pile of student loans that took me more than twenty years to pay off. I have never acted in a professional theater production.
The concept of "normal teenage rebellion" comes right from the tempter himself. Who else might be stirring up this rebellion than the old rebel himself? An angel of the utmost perfection, he rejected God's authority and now revels in filth, degradation, and wretchedness.
Of course, Satan tries to stir up rebellion against parents in children. He wants to remake man in his own image. He attempts to trick us into making the same mistakes that he made so that we will share in his eternal misery. Pretty nasty character, isn't he?
A father's point of view.
Now I'm a parent, not a rebellious teenager. My own children are still young and think that I have hung the moon (for the most part). They will reach a point in their lives that they will recognize my brokenness and failures as a parent. Their response to that new knowledge makes all the difference.
Right now, I try really hard to be a good dad. I like to praise and enjoy time with my children, but I also know that I'm responsible for teaching my children good and evil. That means punishment. As a father of four small children, I have come to realize that civilization is not contagious. It does not happen by accident. We are one generation from living in caves and hunting with stone tools. Parents hand civilization on to their children. They do this by parenting, which is mostly modeling correct behavior, but also includes explicit instruction and discipline.
I'm aware that I'm not going to do this perfectly. I also know that love covers a multitude of sins. And sometimes love means correcting bad behavior in a way that is unpleasant to my kids. A five-year-old doesn't understand abstract reasoning. But he knows that yelling at his mother will earn him a spanking. He'll understand the why of it when he gets older.
Who's in your child's corner?
Enter the tempter. The term "diabolos" comes from the Greek which means "to divide." One of the devil's main tactics is to try to create division between people. And since rebellion is the sin that got Satan kicked out of heaven, it's one of his favorite strategies.
No person on this planet is more deeply invested in my children's long term happiness than my wife and I are. I have gotten up countless times to put them back to sleep in the middle of the night. I work very hard to provide them with good things. Not just the necessary things like food, shelter, and clothing, but also fun things like books, electronics, and art supplies. We want our children to be happy, holy, healthy, and hardworking.
It's a challenge. It is often harder to get my kids to do something simple like cleaning their rooms than it would be for me to do it myself. My kids do not necessarily enjoy learning how to pick up after themselves, clear the dishes, and say their prayers.
And this is where the tempter can step in, sowing those seeds of division. He stirs up dissatisfaction in a child when their favorite electronic toy is taken away (someday I'll tell you about the day when I announced that video games were OVER in our house). Or when the child isn't allowed to do sleep overs (everyone else can do sleep overs). Or when you explain why the family doesn't own a television (for 9 years now and going strong). I don't have teenage children yet, so I can only imagine the kinds of disagreements that might arise between me and my children at that age.
The devil works to convince a child that the power imbalance is unfair, that it's unjust, and that it's ultimately destructive to their happiness. And I must admit that the temptations might hold a grain of truth when he's talking about abusive parents. But even moderately dysfunctional parents (which is just about everyone) want their children to be happy and successful. They are just working with a broken set of tools.
God's antidote to the devil's temptation to unnatural rebellion.
St. Paul points out in Ephesians 6:2 that the commandment to honor your parents is the first one that includes a promise. God recognizes that obeying and honoring parents can be really difficult. So the commandment reads, Honor your father and your mother, that your days may be long upon the land which the Lord your God is giving you.
So I point out to my children that obedience to mommy and daddy is the path to happiness. Since they're young, we're starting with simple things. Things like getting their pajamas on the first time I ask them, or cleaning their room. And "STOP HITTING YOUR SISTER!"
I want them to know, especially before they get to the dreaded teenage years, that I'm dad. I have authority and I use it, but for their benefit. And I want them to flourish as human beings. They need to know that I'm in their corner. And when the opportunity arises, I try to talk about rebellion and how it's a temptation.
I want my kids to recognize that the temptation doesn't make any sense. It works against their best interests. God will bless their honoring of the commandment, and so will I. Well-behaved, respectful children are a wonderful thing to behold. They also tend to be happier than their disrespectful, rebellious counterparts.
Expect good things from our children.
We parents don't have to start with the expectation that our children are going to rebel against us. It's not written in the stars. It isn't natural, it's sinful. God has planned a better way and blessed that better way. It is both natural and supernatural for children to respect their parents and have a good relationship with them.
Parents need to talk with their kids honestly about teenage rebellion and the fact that it is both stupid and sinful. Kids watch a lot of media these days, and they won't find a lot of respect and honor for parents anywhere. You have to very carefully screen what kind of messages your kids are getting, because a lot of what's out there tries to make sinful rebellion look cool and sexy.
It's not. My happiest and most successful friends have great relationships with their parents. When they went off the rails into rebellion (like I did), they paid a price. Sometimes they paid a severe price. I want to have healthy, happy relationships with my children many, many years from now when I'm a grandfather, God willing. If we can avoid the snare of rebellion, we will accomplish that easily.
---
To read my story of how Jesus Christ snatched me from the snares of the devil, get my new book Demoniac on Amazon.com.
Blessings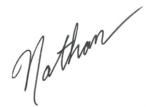 Ten Commandments